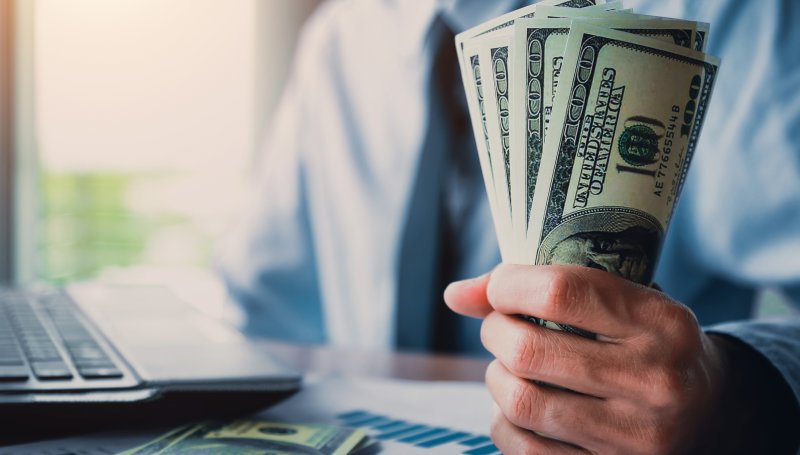 Credit dependency analysis
When analysing the value of non-Treasury bonds in Poland (i.e. those issued by banks, enterprises and local governments) in relation to PKP, we can conclude that it amounts to approximately 6 percent. This is particularly worrying as the figure is 100 per cent in Germany and even 250 per cent in the Netherlands. However, we cannot fail to see that more and more companies are now using debt securities as a form of financing. Therefore, it is worth considering when credit is more profitable and when bonds are more profitable.
In fact, we cannot speak directly of bonds as competition for bank credit. In fact, they are often used by entrepreneurs together with the credit and not as a substitute for it. Bonds are an instrument directed to a different group of investors. Usually, loans are used to finance specific projects, and bonds are solutions that finance enterprises as a whole. When we have developed markets, we have to see that bond issues make a large contribution to the financing of companies. The capital market is also a place where there are significant streams of money coming from people with surpluses who want to invest it in those who need it.
In Poland, this form was not used effectively for many years, and if any entity decided to use it, it was usually a large company. However, the last few years have been a period of some recovery, although we are still a long way from the level of developed countries. If you are thinking about investing in bonds, you need to be aware that there is a risk involved. Of course, this is an estimateable risk and it is for this purpose that the issuer's financial statements, current reports and press releases are published, among other things.
Rating also seems to be a fairly important measure of risk. Therefore, it is worth knowing that credit rating agencies - specialized institutions dealing with the qualitative classification of bonds in terms of the financial credibility of the companies that issue them, as well as the conditions prevailing on the market - are responsible for issuing the rating of a given entity. A rating is an element that is taken into account, inter alia, because it covers a much wider range of research than that used in financial analysis. Interest paid by the issuer also depends to a large extent on the rating. Moreover, the Agency does not confine itself to issuing an evaluation and monitors it on an ongoing basis so that it can be revised at any time.
​
The leading rating agencies are currently Standard&Poor's, Moody's and Fitch, although it is expected that cooperation with them will entail certain costs. One of the most serious problems faced by the Polish market is the lack of a national agency of such a nature that would deal with the analysis of smaller companies. However, it is increasingly often said that this situation may change in the near future, as the Institute of Analysis and Rating is being established on the initiative of the Warsaw Stock Exchange. It is to be a national rating agency dealing mainly with the rating of bonds listed on Catalyst. It is worth stressing here that many entrepreneurs are still not aware of the many benefits that the issuance of bonds, i.e. debt securities issued on conditions dictated by them, could bring them.
Of course, the company issuing bonds should pay attention to the favourable cash flow, because in most cases the interest is paid first, leaving the initial capital at the end. Practice shows that the cost of raising capital through a bond issue is higher than that of bank loans and this factor has an impact on the company's decisions. However, it seems necessary to ask ourselves whether the cost of capital should always be decisive in a situation where we choose a source of financing. Of course, the answer to this question is made easier by a thorough analysis of the added value of issuing bonds, especially if they are listed on a regulated market or an alternative trading system.
It is worth mentioning here at least the marketing and reputation benefits. If your company is listed on Catalyst, you can enjoy free promotion of your brand, which regularly appears on news services in the press and on the Internet. Transparency also makes it easier for such a company to establish business contacts and acquire new sources of financing. Also financial institutions are more inclined to cooperate with such entities, because they can still monitor their economic situation, which is not so easy in the case of other smaller companies.